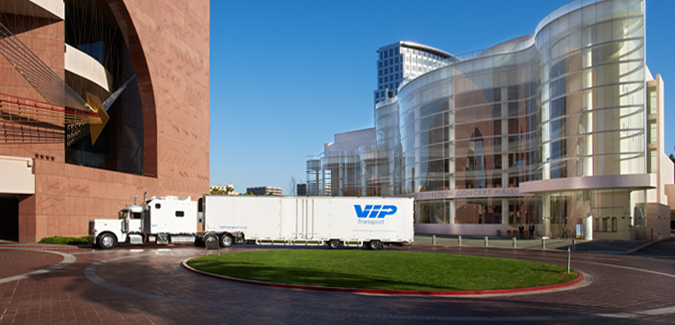 Whether you are moving a single masterpiece or an entire collection, VIP Transport's Fine Arts Division has the expertise and experience necessary to ensure your precious artifacts arrive at their destination safely and on time. We understand the critical requirements needed to move these delicate treasures, and the confidentiality of our customers who need them transported.
Our specialized services include:
Last on, first off
Space reservation and exclusive use
Multiple traveling truckloads
Dual driver teams; DOT certified and experienced in fine art transportation
Police escorts and armed guard services
Couriers welcomed as passengers in trucks
Domestic and international services; licensed by the FMC
Installations and removals
TSA clearance at all airports
International expertise
We offer the highest protection for transporting, crating and packing procedures:
Museum level custom crating; including traveling crates and single use shipping crates, made from lumber which conforms to museum standards.
Custom built cardboard containers
High quality soft packing materials
Insurance and security arrangements
24-hour on call representative
Our specialized fleet includes:
Climate and non-climate controlled vans
Trailers equipped with Air-ride, lift-gates, oversized doors, and logistical tracking
High cube trailers, (121″ H x 98″ W clearance)
Flat bed service
Rigging for single pieces or extensive projects
Real-time satellite tracking
Full decking and blanket wrap
Our facilities include: 
Secure 24 hour security system with armed guard and police response
Regulated; we follow strict fire, alarm, and security testing
Private climate control rooms available with secured code entry systems
VIP Project Portfolio
Fine Art, Museum & Exhibits Portfolio
From priceless historical collections to wildly unique modern art & fashion, VIP is proud to have been chosen to transport important history for more to appreciate.
VIP Project Portfolio