Full Service Movers – Residential and Business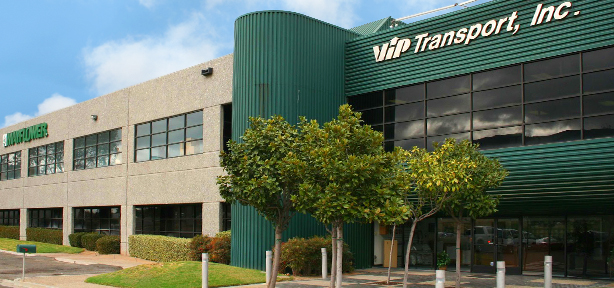 Corona, CA Movers
2703 Wardlow Rd.
Corona
92882
Phone:

951-272-3700
Fax:

951-272-1133
[separator top="20″ style="none"]
| | |
| --- | --- |
| Monday | 8:00 AM - 5:00 PM |
| Tuesday | 8:00 AM - 5:00 PM |
| Wednesday | 8:00 AM - 5:00 PM |
| Thursday | 8:00 AM - 5:00 PM |
| Friday | 8:00 AM - 5:00 PM |
[separator top="30″ style="none"]
We are movers who care. Moving is stressful enough—you shouldn't have to deal with any fears or doubts about the company you've hired to provide moving services. Fortunately, VIP Transport has been helping customers relocate to and from the Corona, CA local area for over 30 years. We've developed an outstanding reputation over the years, and we know what it takes to help your move go as smoothly as possible. We are a full-service moving company capable of handling every type of move you can think of.
The VIP Difference
Our experience of working with many different types of industries and handling many different types of customer's requirements, sets VIP apart. We offer many services, working with you and your budget. VIP has our own fleet, which allows us to dedicate trucks to accommodate our customer's needs. Our own trucks and specialized fleet of equipment allows us to service customer that have needs with climate control for wine or fine art or even to work with certain date requests.
[separator top="20″ style="none"]
International
Product Shipping Quote
Continue ›
[separator top="2″ style="none"]
International
Household Moving Quote
Continue ›
Expertise with the largest van line networks.
When you work with VIP Transport, you are not only working with experienced and trusted movers; VIP Transport has agencies both within the Mayflower Transit and United Van Lines network allowing a greater fleet of vans to accommodate your every need. Mayflower and United not only are the largest carriers out of any van line network, but we carry the highest standards for quality in the industry. From a network of quality agents and the largest fleet, this allows you to get your shipment safely and on-time. Moving abroad? We've got international agents, too: over 1,350 international agents ready and able to welcome you to your new home. There's a lot to worry about when you move overseas, but our international movers will keep the process moving along swiftly and smoothly.
A Service for Every Moving Need
We offer residential, commercial, and climate-controlled moving services. As full-service movers, we have the resources and know-how to navigate every scenario and to anticipate every need. We also have the flexibility to accommodate most budgets. Below, you'll find a few examples of what we're able to accomplish for our customers.
We handle local, long distance, and international moves.
We offer packing, unpacking, crating and electronic hook-up services.
Our climate control fleet allows us to move fine art, antiques, wine, musical instruments and lab samples with ease.
46 million square feet of climate controlled warehousing and storage space keeps your belongings safe until you're ready for them.
We can meet big business logistics needs with ease, so you can feel good about trusting us with your high-value assets including medical equipment, electronics, musical instruments, and more.
In short, we've never met a move we couldn't handle. We even offer the shortest of short term moves. Ask us about our trade show services!
Our Tips for a Smoother Move
Here at VIP Transport we feel it's important to educate our customers about the moving process. Here are a few tips we can offer as you plan your move to or from Corona, CA.
Start early! While our extensive network of movers does allow us to handle all kinds of time tables, earlier is usually better unless you're taking advantage of our packing and unpacking services (in which case you can sit back, relax, and call us when you're ready).
Consider moving during the off-season. The months of May through August are the busiest. You can often save money by choosing to move from September through April instead. If you are limited to the time you are moving, ask your sales representative for the least expensive option during the week. Like the airlines, pricing sometimes fluctuates based on the day of the week that you move.
Think "project management." Often, you'll need to coordinate with landlords or realtors, utility providers, data providers, and other professionals in order to make your move a success. Plan each aspect of your move using dates and milestones to ensure everything is done on time. This is standard operating procedure for most office moves, but it works just as well for residential moves.
Remember, VIP Transport is here to make your move simpler. We'll even hook up your entertainment center and computers for you, just let us know what you need!
Resources for Relocating to Corona, CA
We want to make life easier for our customers who will be joining us here in Corona. Here are some resources to get you settled in.
Electric, Water, Sewer, and Trash services are all conveniently handled by the City of Corona Department of Water and Power. Call (951) 736-2234 to start service.
Phone, Internet, and Cable services are handled either by Time Warner or by AT&T, depending upon your preference.
If you have pets you should also get in touch with Corona's Department of Animal Control so you can get your pets licensed.
You'll find information about Corona's school system here.
We welcome you to Corona and hope that you'll love living here as much as we do!
Location Information and Hours of Operation
We're located at:
2703 Wardlow Rd., Corona, CA 92882
Call (951) 272-3700 for an estimate or request an estimate here on our website. We're open Monday through Friday from 8 until 5.
We're looking forward to meeting with you and assisting you with your next move.
[three_fourth last="no" spacing="yes" center_content="no" hide_on_mobile="no" background_color="" background_image="" background_repeat="no-repeat" background_position="left top" hover_type="none" link="" border_position="all" border_size="0px" border_color="" border_style="" padding="" margin_top="" margin_bottom="" animation_type="" animation_direction="" animation_speed="0.1″ animation_offset="" class="" id=""][separator style_type="none" top_margin="20″ bottom_margin="" sep_color="" border_size="" icon="" icon_circle="" icon_circle_color="" width="" alignment="" class="" id=""][content_boxes settings_lvl="child" layout="icon-with-title" columns="3″ icon_align="left" title_size="" title_color="" body_color="" backgroundcolor="" icon_circle="" icon_circle_radius="" iconcolor="#ffffff" circlecolor="#0069aa" circlebordercolor="#115999″ circlebordersize="" outercirclebordercolor="" outercirclebordersize="" icon_size="" icon_hover_type="" hover_accent_color="" link_type="" link_area="" link_target="" animation_delay="" animation_offset="" animation_type="0″ animation_direction="left" animation_speed="0.1″ margin_top="" margin_bottom="" class="" id=""]
[content_box title="Moving Your Home" icon="fa-home" backgroundcolor="" iconcolor="" circlecolor="" circlebordercolor="" circlebordersize="" outercirclebordercolor="" outercirclebordersize="" iconrotate="" iconspin="no" image="" image_width="" image_height="" link="" linktext="" link_target="_self" animation_type="" animation_direction="" animation_speed=""][imageframe style="" bordercolor="" bordersize="0px" stylecolor="" align=""]

[/imageframe]
Moving across the street or around the world, VIP can make your move an easy one. Trusted since 1982, we can fit your needs and budget.
[fontawesome icon="chevron-right" circle="no" size="small" iconcolor="#0069aa" circlecolor="" circlebordercolor=""]Local or Long Distance Moving
[fontawesome icon="chevron-right" circle="no" size="small" iconcolor="#0069aa" circlecolor="" circlebordercolor=""]International Moving
[fontawesome icon="chevron-right" circle="no" size="small" iconcolor="#0069aa" circlecolor="" circlebordercolor=""]Packing, unpacking & crating
[fontawesome icon="chevron-right" circle="no" size="small" iconcolor="#0069aa" circlecolor="" circlebordercolor=""]Wine Moving
[fontawesome icon="chevron-right" circle="no" size="small" iconcolor="#0069aa" circlecolor="" circlebordercolor=""]Storage
[button color="none" size=" small" link="/residential-services" target=""]Learn More[/button]
[/content_box]
[content_box title="Specialized Logistics" icon="fa-exchange" backgroundcolor="" iconcolor="" circlecolor="" circlebordercolor="" circlebordersize="" outercirclebordercolor="" outercirclebordersize="" iconrotate="" iconspin="no" image="" image_width="" image_height="" link="" linktext="" link_target="_self" animation_type="" animation_direction="" animation_speed=""][imageframe style="" bordercolor="" bordersize="0px" stylecolor="" align=""]

[/imageframe]
As one of the largest special products carriers, VIP can meet just about any special products or logistics need for your business:
[fontawesome icon="chevron-right" circle="no" size="small" iconcolor="#0069aa" circlecolor="" circlebordercolor=""]High Value Products
[fontawesome icon="chevron-right" circle="no" size="small" iconcolor="#0069aa" circlecolor="" circlebordercolor=""]Medical Equipment
[fontawesome icon="chevron-right" circle="no" size="small" iconcolor="#0069aa" circlecolor="" circlebordercolor=""]Electronics Transport
[fontawesome icon="chevron-right" circle="no" size="small" iconcolor="#0069aa" circlecolor="" circlebordercolor=""]Trade Show Services
[fontawesome icon="chevron-right" circle="no" size="small" iconcolor="#0069aa" circlecolor="" circlebordercolor=""]Office & Data Centers
[button color="none" size=" small" link="/logistics" target=""]Learn More[/button]
[/content_box]
[content_box title="Climate Services" icon="fa-truck" backgroundcolor="" iconcolor="" circlecolor="" circlebordercolor="" circlebordersize="" outercirclebordercolor="" outercirclebordersize="" iconrotate="" iconspin="no" image="" image_width="" image_height="" link="" linktext="" link_target="_self" animation_type="" animation_direction="" animation_speed=""][imageframe style="" bordercolor="" bordersize="0px" stylecolor="" align=""]

[/imageframe]
VIP's Climate Control fleet can provide the maximum protection for transporting your temperature sensitive shipments:
[fontawesome icon="chevron-right" circle="no" size="small" iconcolor="#0069aa" circlecolor="" circlebordercolor=""]Fine Art, Museum & Antiques
[fontawesome icon="chevron-right" circle="no" size="small" iconcolor="#0069aa" circlecolor="" circlebordercolor=""]Wine Moving
[fontawesome icon="chevron-right" circle="no" size="small" iconcolor="#0069aa" circlecolor="" circlebordercolor=""]High Value Products
[fontawesome icon="chevron-right" circle="no" size="small" iconcolor="#0069aa" circlecolor="" circlebordercolor=""]Musical Instruments
[fontawesome icon="chevron-right" circle="no" size="small" iconcolor="#0069aa" circlecolor="" circlebordercolor=""]Cryogenic & Lab Transport
[button color="none" size=" small" link="/climate-services" target=""]Learn More[/button]
[/content_box][/content_boxes][/three_fourth][one_fourth last="yes" spacing="yes" center_content="no" hide_on_mobile="no" background_color="" background_image="" background_repeat="no-repeat" background_position="left top" hover_type="none" link="" border_position="all" border_size="0px" border_color="" border_style="" padding="" margin_top="" margin_bottom="" animation_type="" animation_direction="" animation_speed="0.1″ animation_offset="" class="" id=""]